Shenzhen 'best place' for business in China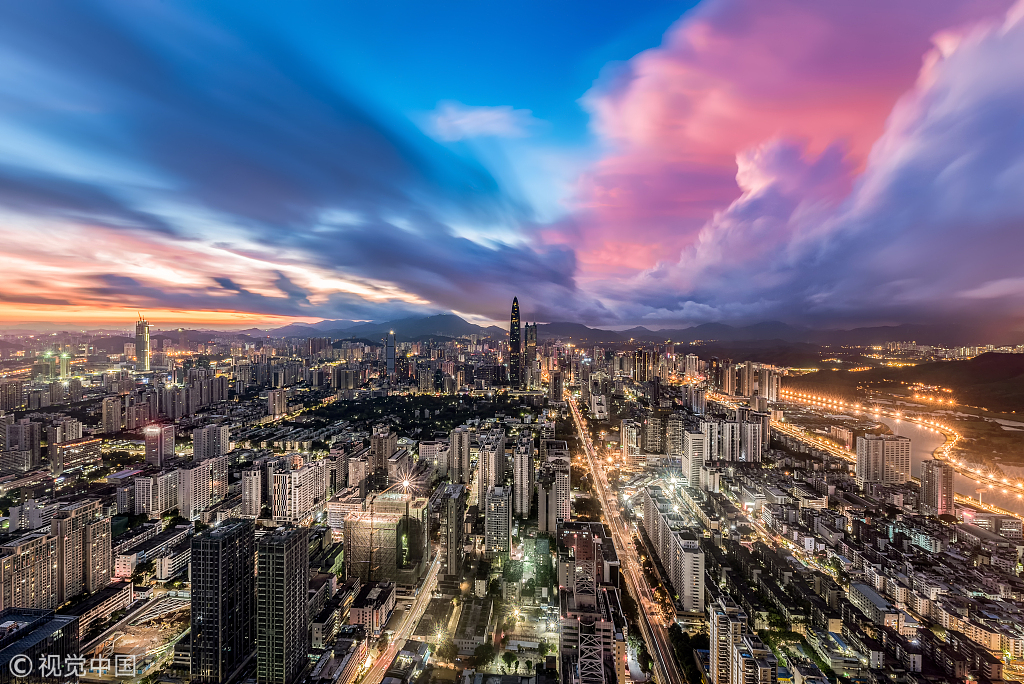 Dramatic clouds frame the skyline of Shenzhen, South China's Guangdong province, July 22, 2017. [Photo/VCG]
Shenzhen, a city in South China's Guangdong province, is the best place for doing business in China, according to a new report released by the Academy of Greater Bay Area Studies on Monday.
The top five cities are Shenzhen, Shanghai, Guangzhou, Beijing and Chongqing.
Compared with last year, Shenzhen's business environment ranking climbed two spots to first place, Shanghai moved to second place from fourth, while Guangzhou slid to third place from first.
In the business environment index, 35 major cities are assessed based on six factors: soft environment, infrastructure, business cost, market environment, social services and ecological environment.
Over the past year, the number of market entities in Shenzhen reached 3.06 million, becoming the only city to surpass the three million mark in the country.
Shenzhen also performed strongly in the soft environment index (1st), market environment index (3rd), infrastructure index (5th) and ecological environment index (6th).
Guangzhou's ranking in business environment slipped to third this year. The report found some of the city's advantages have changed. For example, its score in business cost index reached 0.368, ranking 32nd, due in part to high land costs.
Soft environment index includes the number of market entities, amount of investment and population growth, according to the report. The top five cities in the soft environment ranking are Shenzhen, Changsha, Guangzhou, Xi'an and Hangzhou.
Changsha, capital of Central China's Hunan province, was a dark horse candidate this year. Its ranking in soft environment index jumped to second from 31st last year.